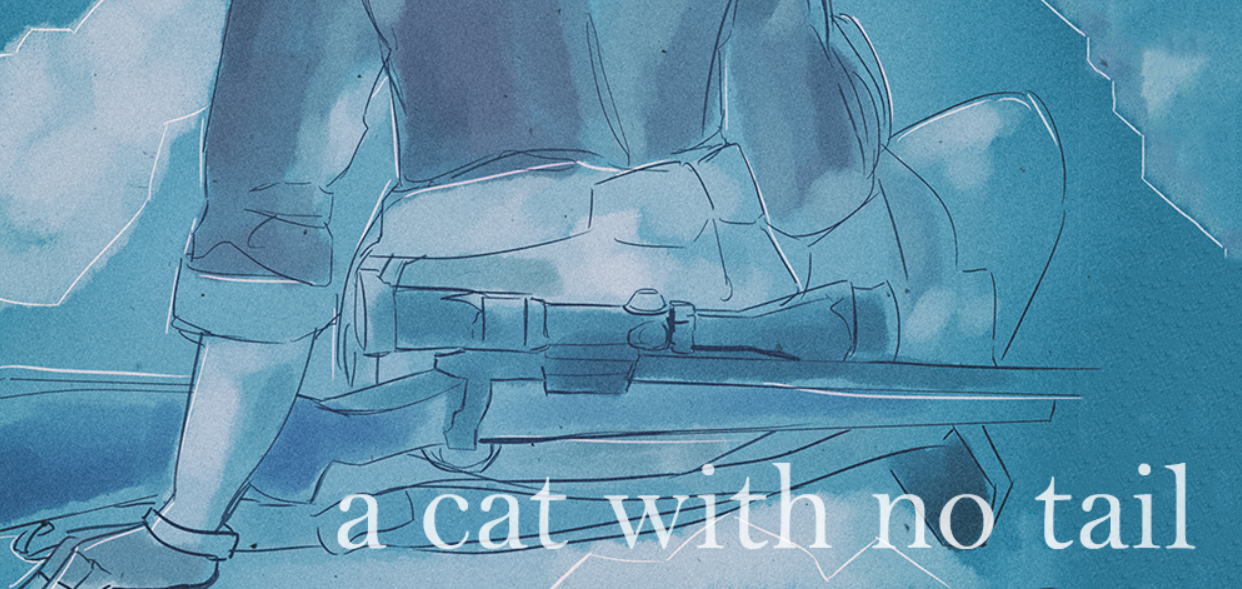 A cat with no tail
A downloadable catwnotail for Windows, macOS, and Linux
Synopsis:

Short demo, a kinetic horror novel.
The current Omen crisis is grave as usual, folks. As of now, uninhabitable places are rising. Welcome to the end of the world||
Five years after the zombie outbreak, military squadrons were placed in various cities to monitor the crisis. As humanity could no longer safely venture outside, the internet became an increasingly important place to stay informed and keep in touch.
Our protagonist, Stray, is stationed in the heart of a zombie-infested metropolitan. With only her sniper rifle and a chatroom of military veterans, can she keep the city safe while maintaining connection with those close to her?
*Mild gore and body horror
Notes:

A demo for Yuri Game Jam 2016
Credits:

Writer/Artist/Music: chamotea
Programmer/ui: haca
BG Artist: Lucky
Editor: shadocchi
Download